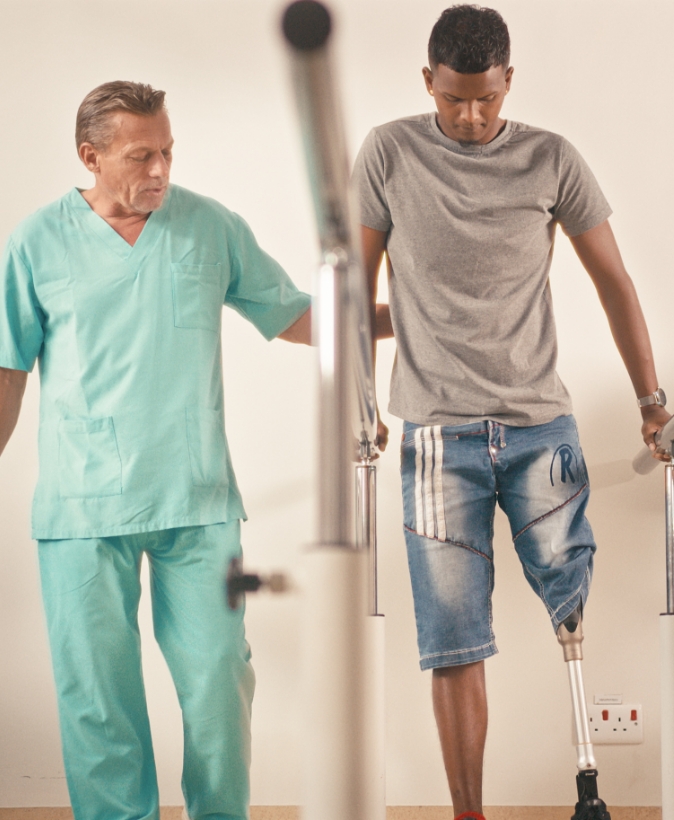 Orthopaedics
Up to 45% of your time is spent on your feet. When you or a family member has a physical discomfort or an orthopaedic problem, you will find it natural to come to a hospital that has a full range of orthopaedic and musculoskeletal services under one roof.
Our medical facilities use cutting-edge technology, apply innovative methods and employ internationally qualified surgeons and other medical experts to ensure that our patients receive optimum orthopaedic care.
The Orthopaedic Department at C-Care specialises in arthroscopy, dealing with trauma recovery, spinal injuries, knee and hip replacement, uni-compartment replacement of the knee, surface replacement of hip, and arthroscopic management of knee and shoulder to make sure that you derive maximum bone and joint health under our care.
With an efficient line-up of leading orthopaedic surgeons, we offer dedicated treatments in all minor and major osteoarthritis issues. One of our leading treatment modules includes platelet-rich plasma transfusion for patients with osteoarthritis.
Our treatments involve minimally-invasive surgeries for trauma recovery or even bone restructuring. Our team comprises of highly experienced anaesthesiologist, rheumatologists and rehabilitation experts to ensure your smooth and rapid recovery.