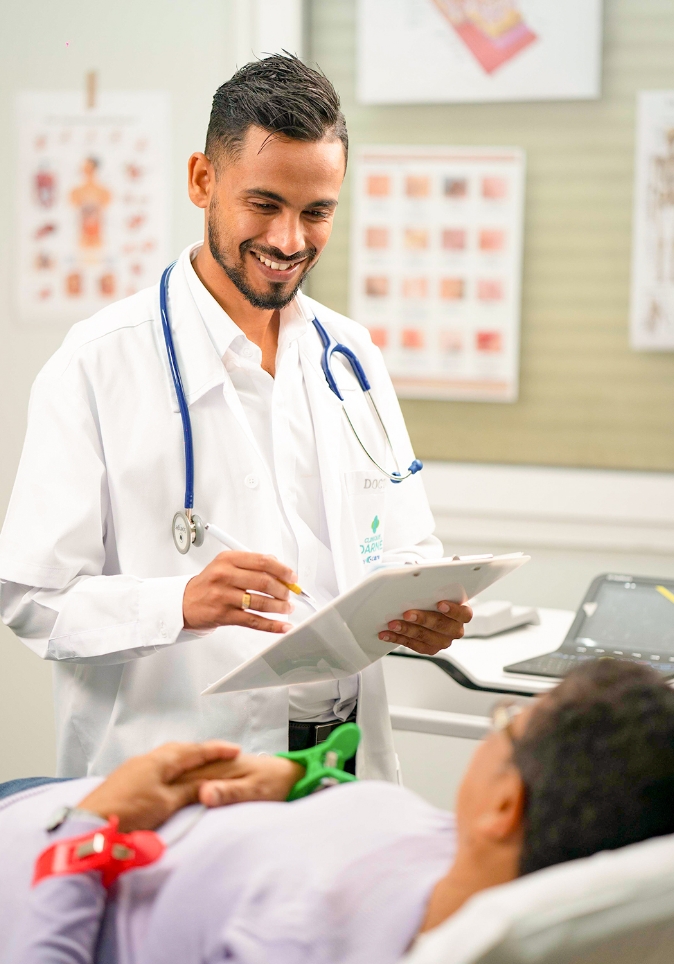 Cardiology
Heart disease remains the leading cause of death worldwide.
During a cardiac event, you need an immediate and coordinated response from a highly trained team that has access to the latest equipment, medicines, procedures and technology available for prompt diagnosis, treatment and rehabilitation services.
We at C-Care are proud to provide you with advanced and integrated cardiac care services ranging from comprehensive preventive cardiac check-ups to major interventional surgeries to help you or your family members achieve the best outcome possible.
Our Heart Centres are acknowledged as the best, most advanced cardiac care and treatment centres in Mauritius and throughout the region.
Our highly skilled team of Cardiologists and Cardiothoracic surgeons use a multi-disciplinary approach that monitors the patient at every stage before treatment.
The department is equipped with the latest innovations and advances in cardiology, which assist in accurate diagnosis and treatment planning. A well-equipped cardiothoracic Intensive Care Unit with skilled and trained staff is also available for post-operative patient care.