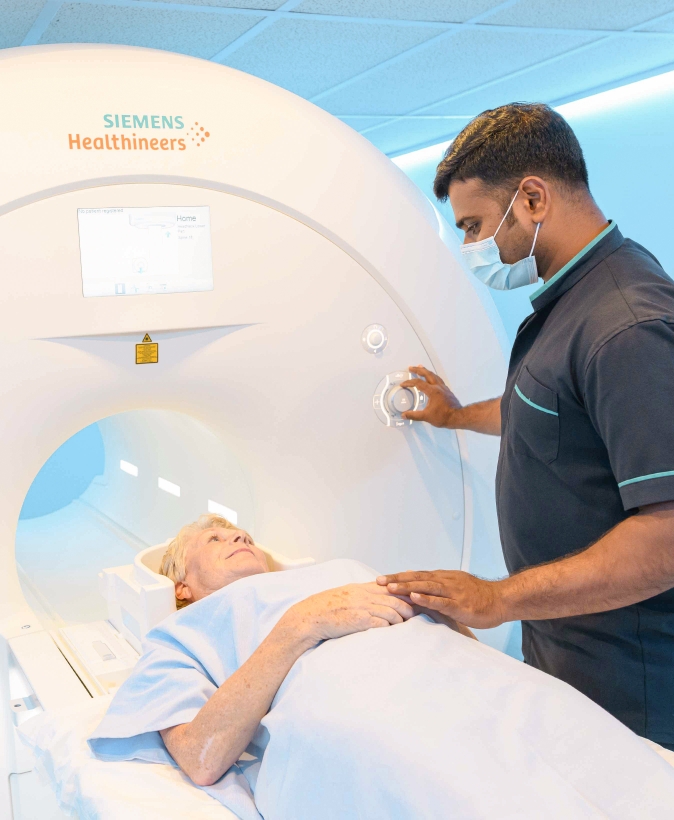 Radiology
At a time where health is becoming an increasing concern, fast and accurate diagnoses are more important than ever. Not just for the medical professionals themselves but also for patients who are looking for a swift resolution to their problems.
Our radiology department has a full range of diagnostic imaging and interventional procedures for medical conditions across specialties and as such we are able to provide efficient diagnostic services that can help you make better informed decisions about your health.
Accuracy in diagnostics being so critical to the doctor's diagnosis and treatment, we at C-Care provide the best imaging, radiology and pathology facilities.
The Department of Imaging and Radiology is equipped with state-of-the-art diagnostic systems such as:
• MRI 1.5 Tesla (Whole Body, Whole Abdomen, MR Angio MRCP, MRI Mammo)
• CT-Scan (CT Angiography cardiac, peripheral, carotid, cerebral, abdominal, pulmonary, Dental Scans)
• Bone Densitometer including a total body composition
• Dental X-Ray (Orthopantomogram and tele radiography)
• Echography
• Fully Digital Mammography
• Fully Digital X-Ray with fluoroscopy
• Computerised Radiography System
• Interventional Radiology