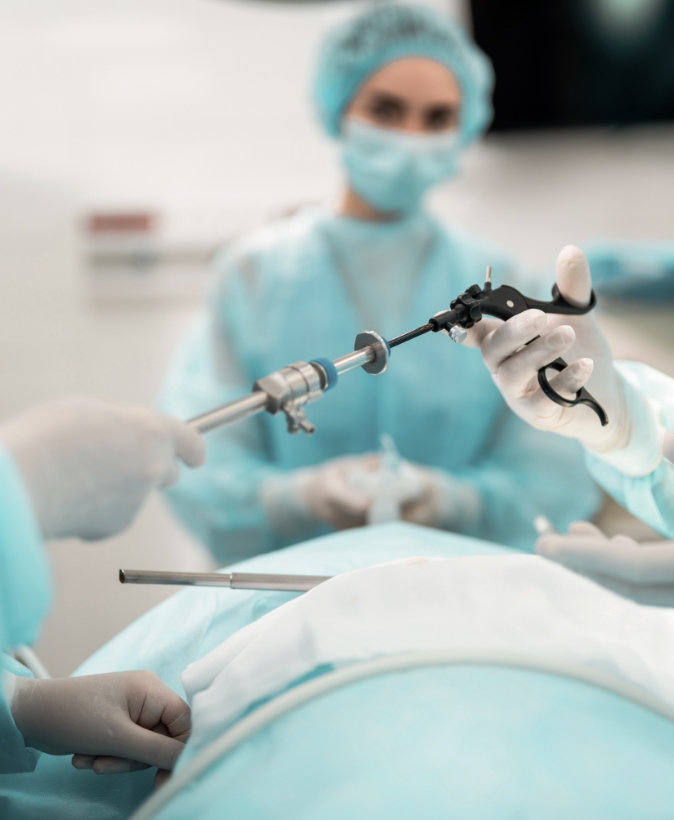 General & Laparoscopic Surgery
Whether you are visiting one of our hospitals for a minor surgical procedure or major surgery, you can be sure you will receive caring high-quality care.
You will feel more confident for your surgery thanks to our highly experienced general surgeons who are trained in the most advanced surgical techniques and technology, including laparoscopic surgery.
Additionally, we provide a team of medical professionals, including a psychologist, who are there to support you throughout your surgical journey, from pre-op assessments through recovery to make sure you receive the best care possible.
The Department of General, Laparoscopic & Bariatric Surgery at C-Care offers a wide range of comprehensive and high-quality surgical procedures. Well equipped with the latest technology and facilities, the department is manned by experienced surgeons, nurses and technicians to perform all major surgeries involving abdomen, skin, breast, soft tissues, and hernia.
For minimally invasive surgeries, patients receive specialised assessment, latest treatments along with clinical post-operative care, medications, and a regular follow-up. The advantages of this technique over traditional open surgery include a shorter hospital stay and faster recovery time; less pain and bleeding after the operation; and reduced scarring.