2 May 2023
C-Care Health Card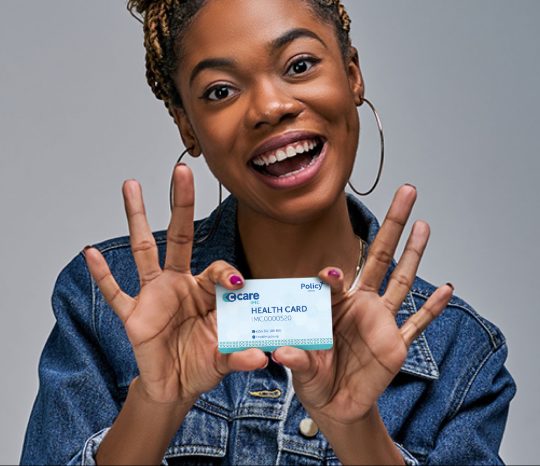 Top 5 reasons to use a health savings account- C-Care IMC Health Card
1. The C-Care IMC Health Card will minimize the cost of unexpected medical bills.
When you're uninsured, you're on the hook for paying for any medical bills on your own. If you're only paying for annual checkups or a course of antibiotics, those bills might not be too high. But if something should happen to you, such as an injury or acute medical condition, like kidney stones, you'll be responsible for all the costs of treatment and care. With the savings on your card, this cost is not felt as much as if there's nothing at all. Start Saving!
2. Your money doesn't expire
Any unused funds in your health card roll over from year to year and are available to you anytime, now and in the future. You can spend this year for routine health care expenses or save to help you be prepared for expenses in the future. It doesn't matter if you change jobs, change health care plans or retire, the money in your health card is yours – for life.
3. The amount saved in the card will give you an opportunity to put your money to work for your future
The fact that unused funds is your money for life, the discipline of saving weekly or monthly grows your funds and who knows? An opportunity to invest may arise and use part of it to top up.
4. Your C-Care IMC Health card is flexible to help you meet your health needs and goals
When you use your health card depends on your day-to-day health needs and long-term health goals. While you have the flexibility to utilize it as little or as much as you need to help cater for health care expenses, the C-Care IMC Health card is also designed to help you save money and build up your balance so that you're prepared for future health care expenses, including in retirement when you're likely to have more medical expenses and less income.
5. The C-Care IMC Health card can help you take care of your loved ones
The card is open for a number of people as long as it's authorized by the principle card holder. The beauty about it is that they will only need the card number to access care at any of the C-Care IMCs. You Only need to have enough funds on it.
Compiled by Sheila Aboth
Sales and Marketing Manager- C-Care IMCs.