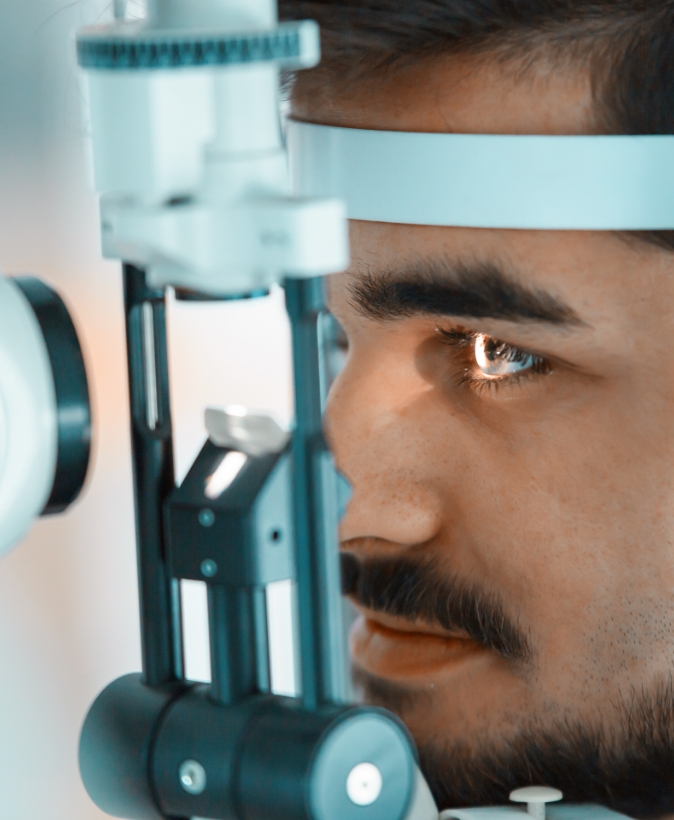 Ophthalmology
Eye-related issues can be extremely discomforting and hard to deal with, which is why we at C-Care take special care to ensure you receive high quality treatment and care.
We bring together talented ophthalmic surgeons with the best modern technology and working environment to ensure quality standard of patient care. We will also as always take extra care to look after your well-being before, during and after your procedure.
At C-Care, we offer quality standards of treatment for both common and complex eye disorders.
Our Ophthalmology Unit comprises a team of highly skilled surgeons along with ophthalmologists with expertise in cataract and refractive surgery.
It offers comprehensive eye services and has state-of-the-art diagnostic equipment for providing the best diagnostic, therapeutic and continuum care for all eye conditions and diseases. Not only does the unit take care of routine eye ailments but also provides treatment for advanced conditions requiring complex surgeries for corrective vision procedures such as Lasik, ICL, C3R, and Keratoconus.